Index of contents
Fairs and congresses are back
In addition to HORECA or tourism, one of the sectors that is most affected by the crisis caused by Covid has been that of events. There have been many months of halt in the activity of organising fairs, conferences and professional meetings – after all this time, their long-awaited return has arrived.
Thanks to the changes in the restrictions and the massive vaccination of the population, together with the end of the summer holidays, a new season of events such as congresses, corporate events, sporting events, etc. begins.
We protect and personalise your events with our products
It is true that the situation of the pandemic has improved since its inception, but nonetheless, at Laystil we consider prevention to be of paramount importance, wherefore a high level of hygiene and safety in all types of events must continue to be maintained.
We offer products made with Non-Woven Fabric specially designed for events, which guarantee the hygiene and safety of attendees and participants. All of them with a high quality and characteristics that make them ideal for your next event.
One of the main advantages of these products is that they are 100% customisable. That is what makes them so ideal for these promotional activities, as they allow the company logo, the name of the event, congress or even sporting event (championships, tournaments, etc.) to be printed on them.
These products are also used in private celebrations such as weddings, communions or baptisms, since they can be personalised (names, dates …) and they confer an impeccable image.
Products for guaranteeing hygiene and safety at your events
Below, you can see a series of Non-Woven Fabric products specially designed to guarantee maximum hygiene and safety at events.
Promotional headrest covers
Using headrest covers on the seats is one of the additional safety and hygiene measures already taken by our clients in order to avoid the spread of Covid among the attendees of the event. In addition, since they are customisable with your corporate image or logo, they provide excellent brand visibility, for example in theatres or conference halls.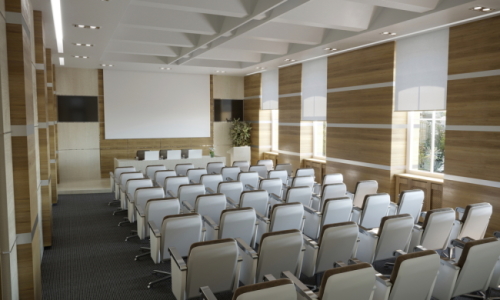 Other characteristics of the promotional headrest covers that make this product ideal for your event are: 
They have a fastening system that adapts to any type of seat using string, Velcro or self-adhesive.
All headrest covers pass hygiene control.
They prevent the leather or plastic of the seat from getting dirty.
Manufactured in Non-Woven flame retardant polypropylene or viscose fabric.
Non-Woven bags
One of our star products for events are Non-Woven bags. They are ideal for creating corporate merchandising, since they can be customised, and thus we also get the attendees of your events to take the brand wherever they go with the bags.
OfrecemWe offer Non-Woven bags; both 100% recyclable and reusable.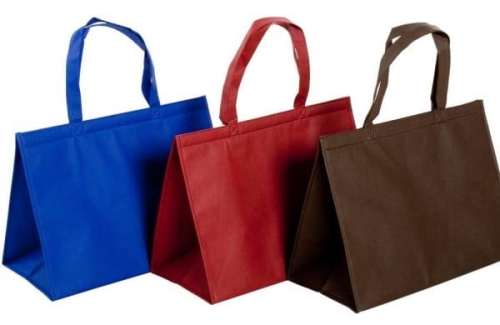 Seat protectors for promotions
The hygiene and safety of the attendees is of the utmost importance. That is why it is necessary or advisable to protect the seats to prevent any type of contagion, whether in theatres, cinemas, congress halls, fairs or any other space.
These protectors, in addition to their hygienic function, are also a perfect option for customising seats and highlighting a brand or the corporate image of the event.
They are single/limited use and are made with 100% virgin material so that it may later be fully recycled. Another of its advantages is its easy placement, thanks to a loop at the back.
Find out more about this fantastic product here.
Drinking glass covers offer greater hygiene to the participants and attendees of the events, in addition to providing a brand image on all the tables (they are customisable starting at a certain quantity).
These covers are 100% recyclable, so in addition to enhancing the corporate image of the event, it shows your commitment to the environment.
Table runners for promotions
The Laystil table runner is designed to dress tables at any type of event. It is disposable, thus eliminating the need for subsequent washing of the classic cotton tablecloth.
We furnish it on a roll, pre-cut every 30, 100 or 120 centimetres, so it can also be used as a placemat or table runner.
Without a doubt, it is an excellent option to dress tables in a different but still elegant way. Check the available colours and all the features here.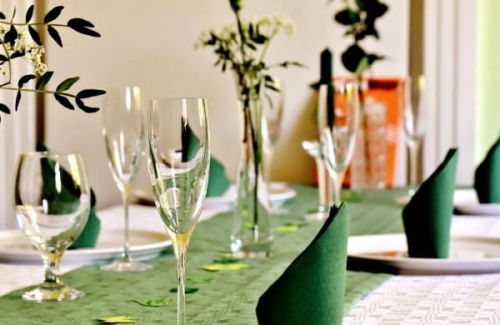 Do you want your next event to be a complete success?
Let us make your events a complete success by guaranteeing the hygiene and safety of the attendees and participants. Count on Laystil's Non-Woven products at your events.
Do you need more information? Contact us. Did you know that nearly 100% of our quotes are sent in less than 48 hours? We will respond quickly to your request; we work with the maximum speed and agility.