TABLE OF CONTENTS:
Season 2022: a summer of travel
Thanks to the high vaccination rate of the population and the general improvement of the pandemic, the tourism sector has recorded very positive occupancy figures this Easter. Hotel occupancy has been close to 90% in most parts of the country, there have been more than 57,000 flights and more than 2 million passengers on trains. Of course, it is not yet possible to speak of a full recovery, but it is a turning point towards a return to normality.
Now that the Easter holidays are over, most users are starting to think about the summer holidays. Given the positive results of Easter week and the fact that this summer users will finally be able to travel not only nationally but also internationally in a more normal way, the companies that are part of this large sector are looking forward to the high summer season.
It is one of the busiest periods and one of the most important for transport companies, as they must have everything ready to welcome passengers and make their journey a positive experience. For this reason, transport companies are already starting their procurement, contracting, planning and fleet coordination processes to ensure that everything is ready.
We have more than 40 years of experience in the manufacture of special non-woven products for transport to offer the highest quality and ensure the comfort, hygiene and well-being of passengers.
Special TNT products for passenger transport
Here are some of our most popular transport specials, especially during the summer season.
Disposable headrest covers for passenger transport
The flagship product for the transport sector is headrests made of Non-Woven material, especially for airlines, railways and bus companies.
The transport headrests are designed and manufactured for a double use. On the one hand, the protection and hygiene of the passenger and the seat. On the other hand, as a promotional element, since it is a product that can be fully customised on the front and back (colour, printing, measurements…), companies and sponsors use it to inform passengers during the journey with their corporate image and a promotional and/or service message.
It is a fireproof non-woven headrest made of polypropylene or viscose. It is single-use and has different fastening systems depending on the seat, so it is not essential for the seats to have Velcro sewn on. They are also very easy to store.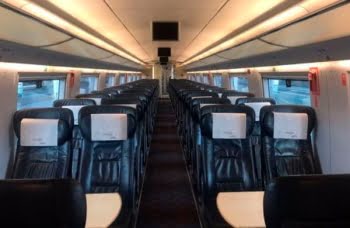 Offer passenger comfort and hygiene
The rest and well-being of your passengers is essential for them to have a good travel experience. To this end, there are different services or accessories that can be offered to customers to ensure their maximum comfort; one of the most valued is the pillow (especially for long journeys).
We are specialists in the manufacture of pillow covers for transport, designed to guarantee the hygiene of both the passenger and the pillow itself. This also avoids excessive replacement of pillows.
Another advantage of this product, in addition to the quality and comfort it offers, is that it can be personalised with the company's brand image.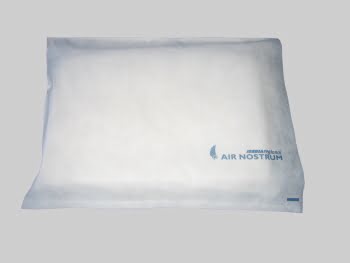 Disposable blankets to improve your passengers' comfort
In addition to pillowcases, another essential accessory are transport blankets.
We make disposable blankets of needle punched fireproof fibre that offer softness and hygiene, as they guarantee the passenger that no one has used them before. They are also 100% recyclable. Blankets in planes, trains, coaches, etc. are ideal to offer extra comfort to customers and improve their experience on the journey.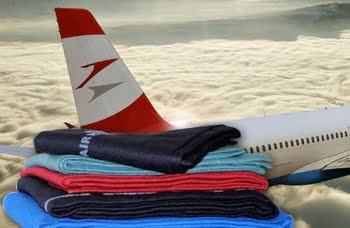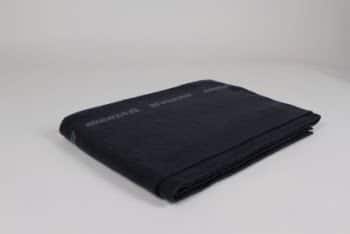 Ensure the hygiene of your fleet with dizziness bags
Last but not least: sickness bags for transport. This product is essential in any means of transport. Motion sickness is a common occurrence for passengers on all types of journeys. Having a travel sickness bag within reach of every user can prevent unpleasant situations.
Our sickness bags are made of cellulose and laminated with polypropylene, materials that offer security to avoid liquid leakage. They are disposable and can be customised with your brand logo or any other design.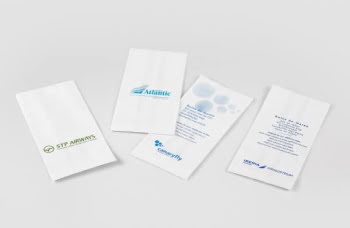 Laystil: proveedor de productos TNT para transporte de pasajeros
We have more than 40 years of experience in the manufacture of non-woven products, we are specialised in the customisation of products, our expert and personalised advice guarantees maximum speed (more than 95% of our offers and quotations are provided in less than 48 hours). That is why we are one of the best options to be the supplier of non-woven products for transport companies.
Contact us for more details!