Table of contents:
Non-slip non woven shower mats
Easter is one of the most important celebrations around the world, especially in Spain, Italy and Latin American countries. In addition to numerous processions and religious events, many people decide to travel, either to visit relatives or to enjoy a well-deserved holiday.
In this context, the Horeca industry plays a crucial role in providing accommodation, food and beverages to tourists and visitors, as well as ensuring their well-being and safety. One of the most important aspects of safety in Horeca establishments is the prevention of accidents in sanitary facilities such as showers and toilets.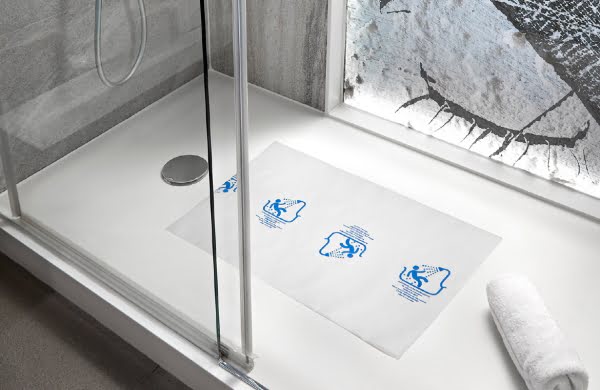 Non-slip non woven shower mat
The use of non-slip mats made of non-woven fabrics provides a safe surface that significantly reduces the risk of slips and falls, and is reusable as it can be changed during the showering season to ensure its effectiveness.
At Laystil we manufacture anti-slip mats with standard and/or customised printing which are supplied in two different formats: on a roll with pre-cut or folded/cut in half.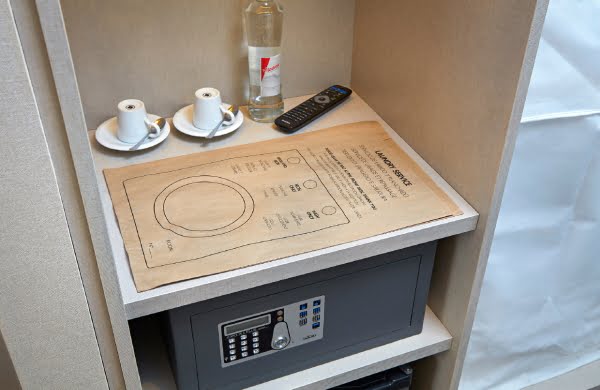 Non woven laundry bags
Another important aspect of safety in Horeca establishments during Easter Week is the management of bed linen and towels and the laundry service. During this week, it is common for establishments to receive a large number of guests, which means that there is a large amount of linen that needs to be laundered on a regular basis.
For this reason, another highly valued product is the 100% recyclable laundry bags that we manufacturer in both TNT and kraft paper. By providing guests with a non-woven laundry bag for their laundry, the likelihood of them losing garments is reduced. In addition, these bags can also be used to transport personal items during check out, improving the quality of service and ensuring customer satisfaction.
If you are looking for more information about non-woven products for HORECA please do not hesitate to contact us.