TABLE OF CONTENTS:
Why include promotional gifts in your branding strategy?
Promotional gifts are part of the marketing strategies of many brands, and not surprisingly, it is one of the most successful and successful promotional and branding actions.
Are you thinking of including promotional gifts in your branding strategy? Here are 5 reasons to do so:
It improves brand perception and brand recall
Helps to win back dissatisfied customers
Strengthen the relationship with your customers
Increase response to your marketing campaigns
Improve your sales results
If you need some examples of promotional gifts to inspire you, we show you ideal products to use as promotional gifts in different sectors.
Promotional gifts for automotive brands
Car brands, car dealerships, battery brands, tyre brands, petrol stations, motor lubricants, motor helmets and accessories, garage chains, glass repair companies… Any brand or company in the automotive sector can benefit from the advantages of promotional gifts.
The best example of this are these three star products: the kita kita cleaning mitt, the Laywinter windscreen protector and the boot protector. Three gifts with which you can link cleaning and car care with your product and service, a very beneficial association for your brand.
The kita kita mitten is a perfect promotional gift thanks to its great usefulness, as it is used for cleaning and caring for the vehicle. It is conceived and designed to clean without scratching the paintwork, headlights, windscreens, indicators, helmets, etc. and to remove dirt embedded in them (insects, mud, etc.). This mitten is waterproof and very easy to use, it allows you to leave your vehicle clean in just a few minutes. In addition, it can be customised with your brand image.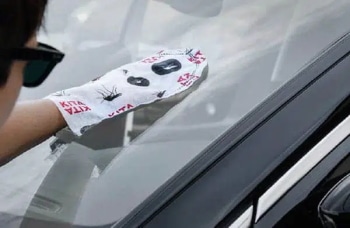 Laywinter is a key accessory for colder weather locations, as it is a windscreen protector against ice and snow, ideal to prevent the front window from freezing due to snowfall or low temperatures. It is easy to fit and can be customised with your brand logo or campaign message.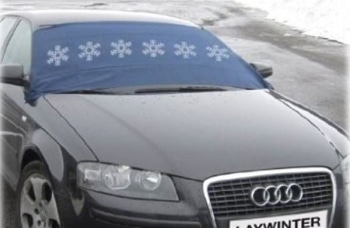 The boot liner is another great promotional gift, highly valued by customers. It is a protective liner made of NON WOVEN that has a non-slip coating and serves to protect the boot from dirt and leaking liquids.
This product has many advantages, including its ease of installation and removal, it is reusable and recyclable. It is perfect for carrying your pet, as it is comfortable and pleasant and also protects the upholstery from damage, stains and prevents the vehicle from getting dirty with pet hair.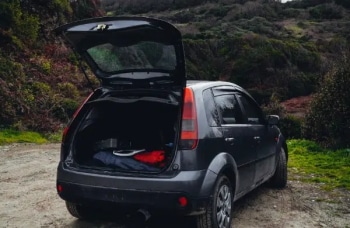 Promotional gifts for cosmetics brands
We offer multiple options of useful gifts for brands of shampoos, dermocosmetics, hair treatments, hair dyes, aesthetic medicine material suppliers… Whatever your brand or company is, you can surprise your clients with one of these original promotional gifts:
One of the most successful products are the capes for hairdressing salons, indispensable in any beauty salon and very interesting for hair dye products, masks, etc. They guarantee the hygiene and protection of the client and their clothes during hair treatments. It is a plus of comfort, hygiene and well-being for the clients that translates into a very positive experience and they associate your brand with attributes such as hygiene, protection and client care.
The capes are made of recycled non woven material, are designed for single-use, breathable and water-repellent. Available in black and white, they measure 100×120 cm and can be customised with your brand logo or other design.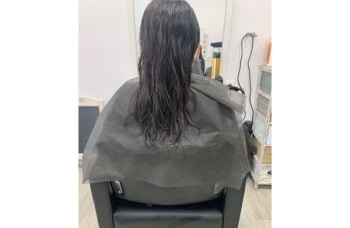 NON WOVEN stretcher rolls are a great alternative to paper or cellulose rolls, as they have a more pleasant texture and are more comfortable for the customer. The rolls are customisable and make a great visual impact. Therefore, it is a great idea to use them as a promotional gift for dermocosmetic products used in health and wellness centres, beauty, aesthetics, gyms, etc.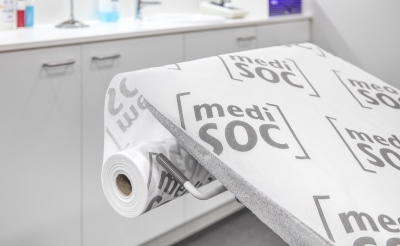 Promotional gifts for pets
More and more people have pets at home, as a consequence of this boom, the demand and also the competition between brands of food and accessories for animals is increasing. Do you want to differentiate yourself? Go for promotional gifts.
Pet owners want to take their pets everywhere with them, which is why the pet seat protector is ideal as a promotional gift. It is a product that can be customised with your brand image and is very practical, as it protects the upholstery of your vehicle from dirt, liquids and hair. It is resistant and at the same time comfortable for your pet, very easy to fit and remove. In addition, the protector is reusable and recyclable.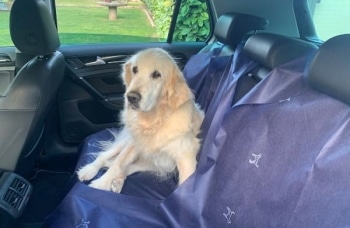 RePromotional gifts for liquor and beverage brands
Faced with the restrictions of liquor and alcoholic beverage brands to advertise, promotional gifts are becoming one of the most profitable alternatives for these companies.
An original way to promote these brands is through the promotional gift of a personalised glass cover. It offers hygiene to your customer and greater visibility for your brand. In addition, they are 100% customisable, recyclable and can be offered with a hole for the straw, ideal for alcoholic beverages consumed in nightclubs, as it protects the drink from contaminants and prevents it from spilling easily.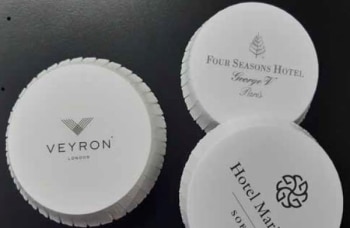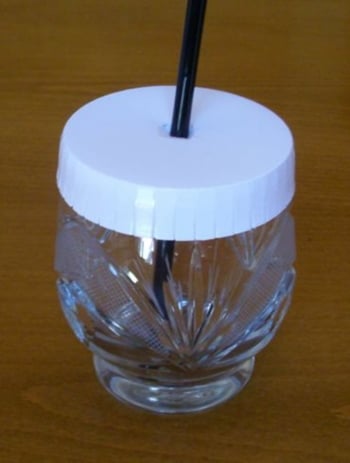 At Laystil we have been manufacturing and customising products for promotional gifts for over 40 years. We know how to develop original and impactful ideas to add value to your brand. Do you want to develop an idea, let's talk?