Table of contents:
These are the reasons to organise an event for your brand
With the boom of the digital era, many people are asking themselves: Are face-to-face events still necessary? This question answers itself after knowing some of the main benefits of events for your brand:
Creating new opportunities. One thing the digital world cannot replace is interpersonal relationships. There is nothing better than meeting someone in person and being able to share experiences, knowledge, ideas… This is how networking is done and the most interesting business opportunities occur. Have you ever thought that an event can be the starting point to create future projects?
Authority and prestige. If there is one thing that helps brands to position themselves as leaders in their sector, it is events. It is the perfect occasion to get closer to your target audience and to show yourself as a powerful and expert brand.
In the field, as well as driving innovation and gaining notoriety. Events undoubtedly help to differentiate a brand from its competitors.
Information is power. Events are perfect for getting to know in detail the opinions, concerns, tastes and characteristics of your potential and current customers. Knowing your customers' needs first hand is fundamental and a great advantage.
Build customer loyalty. Getting new customers is important, but it is even more important to keep the ones you already have. Events will help you to create a bond with them and thus achieve a loyal and consolidated community.
Increase revenue. In the end, the sum of the above benefits translates into increased revenue. If you get new opportunities and projects, more brand authority and prestige, committed and loyal customers; your business will grow and therefore so will your profits.
Steps to organise events
If after seeing the benefits of organising events for your brand you want to know a little more about event organisation, here is a brief summary of the most important steps to take into account when organising an event:
1. Set a goal. The first step is to decide what you want to achieve by organising the event.
2. Choose a target. Who is the event aimed at, how many attendees would you welcome?
3. Select the date and location of the event. This will depend on the brand, target and objectives, as well as the budget you have available.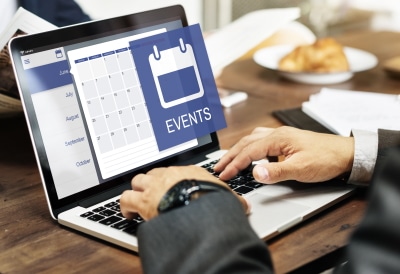 4. Create an event organisation team. It is impossible for the event to be a success if you do not have a good team of professionals.
5. Get organised. It is essential to have a work schedule and to follow up the event in detail (before, during and after).
6. Develop a brand for your event. Name of the event, theme, corporate image, etc.
7. Establish a programme for the event: will there be talks, presentations, demonstrations, coffee breaks, performances, networking time, fun activities…?
8. Get sponsors. Other brands similar to yours can help you defray the costs of the event and in turn benefit from being in contact with the event attendees.
9. Promote the event. Make sure you reach your target audience in time for them to sign up and organise their diaries to attend.
10. After the event… Analyse the results and draw conclusions.
Event organisation: every detail counts
Every good professional knows that details make the difference, which is why an event cannot be without certain personalised products that help to create a unique brand image. No matter the type of event (fairs, congresses, conventions, theatres, cinemas, concerts…), they all need a well thought-out corporate image that is present in every detail.
We show you some perfect products for events:
Disposable Headrest covers for events
Personalised headrests for events are ideal to give visibility to the brand, for example in theatres, congresses or concerts.
You will make a subtle but effective impact on the audience, creating a sense of togetherness and professionalism that is hard to match. In addition, these headrests can be used to promote new products or services, or even upcoming events. Customisation allows for endless options.
These headrests can have two fixing systems, with a thread that acts as female velcro or self-adhesive for those seats that do not have the male velcro sewn on. They are made of fireproof non-woven fabric made of polypropylene or viscose and prevent the leather, leather or plastic of the seat from getting dirty.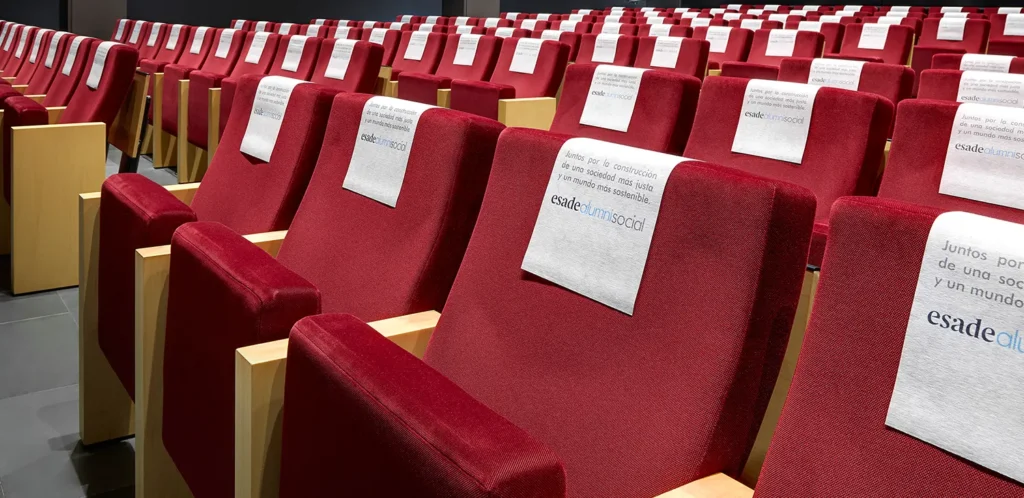 Event cup covers are the perfect combination of safety, hygiene and promotion. Thanks to personalised cup covers, you can provide brand image on every table, for example in catering spaces, VIP areas, pressrooms, etc.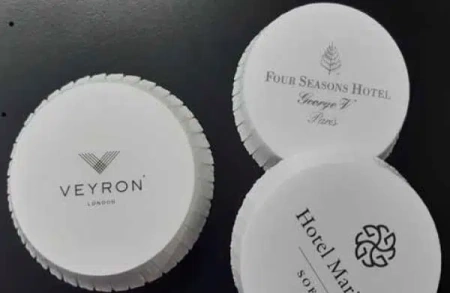 Laystil cup glass covers are 100% recyclable, can be adapted to different cup diameters, offer the option of adding a straw hole and have a weight of 250 to 350 gsm.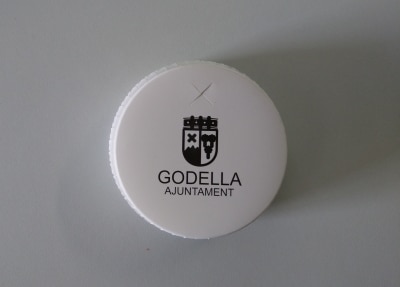 Just like headrests, personalised seat protectors are ideal for dressing up congress halls, concert halls, theatres, pressrooms, etc. with the corporate image of the company or the event itself.
In this case, the seat protectors are for one or a few uses and are made of 100% virgin material so that they can be recycled in their entirety. They are easy to attach thanks to a loop at the back.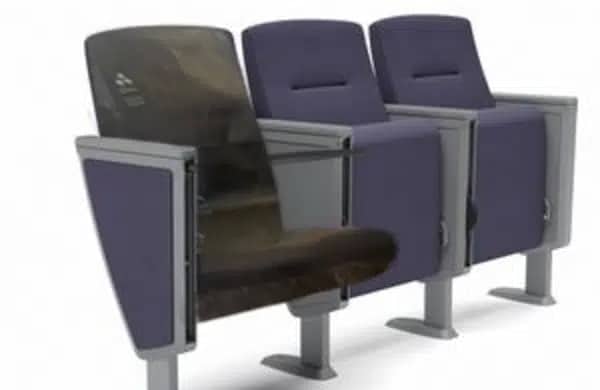 Customisable Non-Woven or Cotton bags for events
One of the products to carry out branding actions at events are the non-woven or cotton bags. A product that all visitors love, as it is very useful, practical and usually contains some kind of gift or detail inside.
It is a totally reusable, recyclable and customisable product.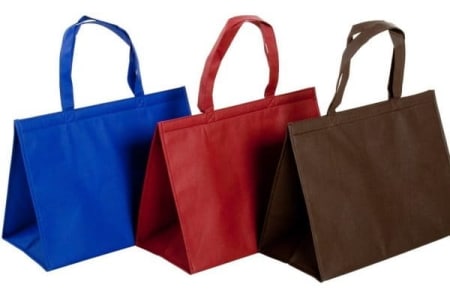 Would you like to know more of customisable promotional products? Visit our website. In addition, if you have any questions, contact us, we will be happy to help you with anything you need, we will help you to make your event a success!