Table of contents:
What is nonwoven fabric used for in medicine?
What types of fibers make up nonwoven fabrics?
The use of nonwovens in the medical field dates back to the World War II era, when arose the need for new medical devices arose and in large quantities. Nonwoven fabrics proved to be the most effective materials against bacteria and to be superior in reducing air contamination compared to the bed linen used up to that time.
In hospitals, cross-contamination is always one of the biggest problems and, in the past, was largely attributed to the reuse of woven gowns, masks, sheets and other similar items that became contaminated and spread germs. The advent of nonwoven fabrics facilitated the development of a more cost-effective alternative that greatly reduced this problem.
From then until today, these fabrics have been optimized and designed to suit medical needs and provide much better performance than their woven counterparts in terms of cost, effectiveness and disposability.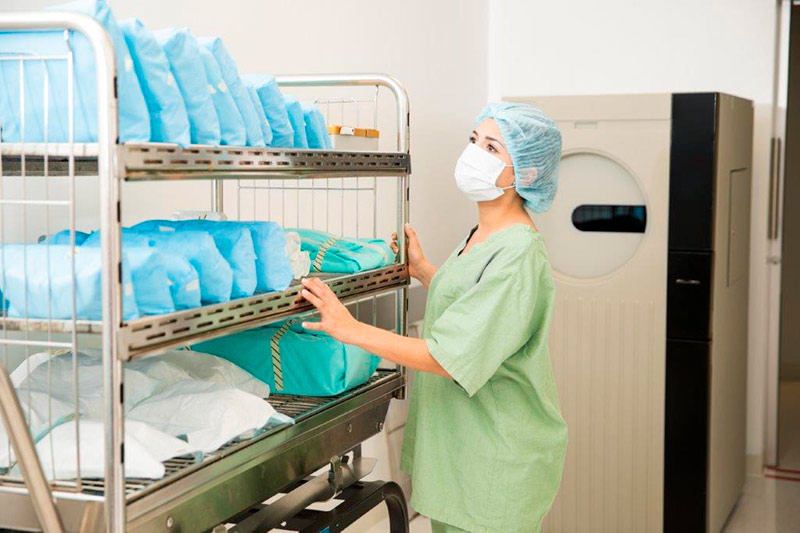 What is nonwoven fabric used for in medicine?
Nonwoven fabrics excel at providing superior performance in specialized tasks because they can be designed specifically for them. Wound care was and still is the main use of nonwovens, although they can also be found in a wide variety of products for different purposes:
Wound care: bandages, surgical dressings, burn dressings, gauze, plasters…
Medical prosthetics: artificial heart valves, artificial vascular grafts, artificial tendons, artificial skin…
Hospital textiles: sheets, blankets, towels, pillowcases, stretcher rolls,
Personal protective equipment: medical uniforms, surgical gowns, masks, gloves, slippers, shoe covers, caps…
Personal hygiene supplies: sponges, diapers, absorbent wipes, sanitary napkins, tampons, disposable underwear…
Hospital furniture accessories: headrests covers, disposable pillows, sanitary bands…
Medical equipment: operating room mats, oncology kits or hemodialysis kits…
Nowadays, the medical textile market is totally replete with all kinds of nonwoven products. Nonwovens, because of their easily modifiable properties and excellent performance, have become indispensable in this field. In the USA, for example, the healthcare and hygiene sectors combined consume more than 90% of total nonwovens production. On the other hand, in the developing countries of Asia, Africa and South America, the demand for medical nonwovens is increasing significantly as they are a young, increasingly urbanized, fast-growing and health-conscious population.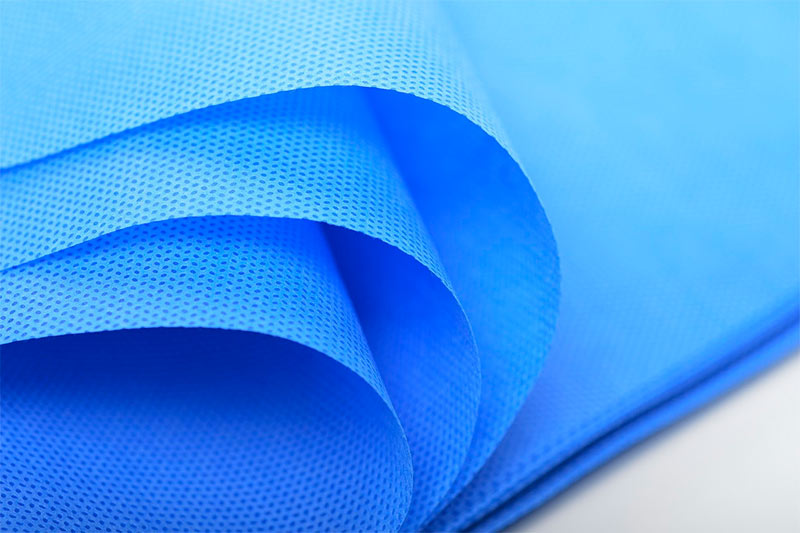 What types of fibers make up nonwoven fabrics?
The fibers used in medical nonwovens can be classified into two categories: natural and synthetic. The most commonly used natural fibers are cellulose, cotton and viscose. Cellulose is used for its obvious absorbency, bulk and low cost. Cotton and viscose are good for use directly on wounds because of their good absorbency.
Reasons why natural fibers are excellent for the manufacture of medical nonwovens:
Excellent breathability
Good aesthetic characteristics
Easy to wash and sterilize
Excellent dimensional stability
Biodegradable
Excellent conformability
Good heat resistance
Excellent water retention capacity
Non-allergenic and non-irritating fibers
The most commonly used synthetic fibers in this application are: polypropylene, for its excellent hydrophobicity, and polyester, for its mechanical properties and ease of sterilization. Synthetic fibers also provide consistency to the products and resistance to solvents, among other properties.
Some of the most outstanding ones are
Hydrophobicity: they can act as a barrier fabric.
Easy to process
Cost-effectiveness
Higher yields
Easy to dispose of
LAYSTIL has extensive experience in the manufacture of nonwoven fabrics for the medical sector.
Contact us if you are looking for high quality and customized products that add value to your brand.